Hey "Scars of Honor" community,
Do you know what time it is? If you're thinking "testing time" then you are 100% correct!
That's right, our biggest, in both features and duration, test phase is just around the corner and will start on July 3, 2023, continuing to July 14, 2023.
Mark your calendars, schedule those vacations, and let's get ready for 10 whole days of playtesting!



Now let's jump right into the new features:


1.

Combat system (hype)

- Basic combat system is now implemented, you will have the opportunity to test it for the first time ever. We will start simple with a couple of spells and basic attacks, if everything goes as planned, it will be expanded for the next tests.





2. Classes

- Combat is awesome to have, but we can put it on the next level, that's why we worked on 3 classes, the first-ever Warrior, Mage, and Priest classes are now implemented in the game.




3.

Battleground

- Yes you read that right, now you can totally annihilate the souls of the poor players that happen to be in your path. Enter "The Braveyard" at your own risk!





4.

Arenas

- Not much of a team player? Well, go show who is the best PvP player in the Arenas. That's right, we have implemented two Arena maps - Thallan's Ring and Bonecrusher's Theatre.




5.

All Races are now in the game

- All 8 races are now implemented along with both Male and Female character models. You can now role-play with your favorite race.




6

.

LOOT!

- What is a Combat system without the ability to loot the dead body of your enemy? Not quite fun… That's why we implemented a loot system as well!




7

.

Leaderboard

- It won't be possible to show off your victories if they aren't recorded, that's why we made the Leaderboard system, you will be able to check your score on the scarsofhonor.com web page, and show that you are truly the best PvP player.




8

.

Vendor

NPCs

- Now you can sell the loot, looted from those dead bodies, get some extra coins, and spend it in the shops. Be polite to the NPCs and they might strike a good deal with you ;)
9

.

Leveling system

- All that fighting and looting will be irrelevant if you can't level up, well guess what, we just leveled up "Scars of Honor", and you will be able to get to level 10.





You want more? Well, we have more!

The Nordrim
The first-ever cosmetic Subrace in "Scars of Honor", The Nordrim.
You are now able to purchase the brutal Viking-type Human subrace and struck fear on the battleground with its intimidating size and looks.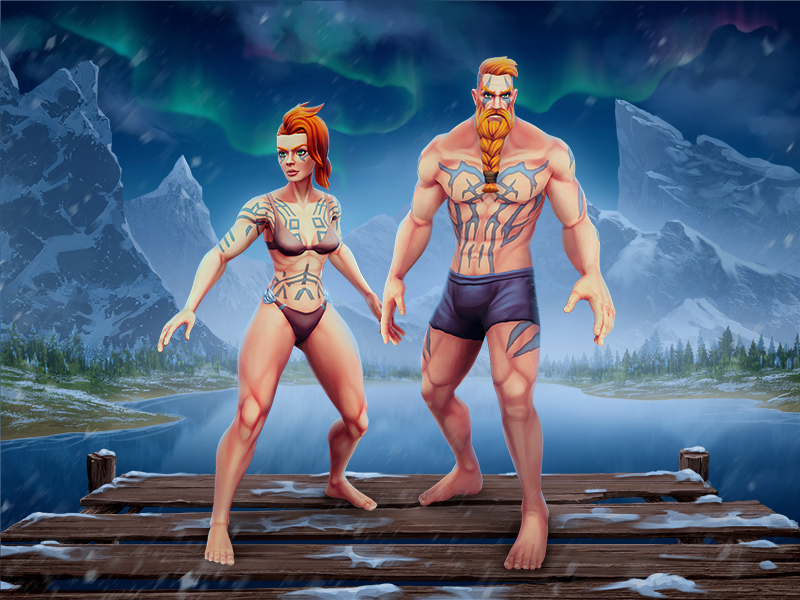 You can purchase The Nordrim Subrace via our website here https://beast.ly/Dpu2uWV
To be part of the test, all you need to do is grab a
Supporter
or
Honored
account from our
Shop
*All discounts are disabled from this moment, until the end of the test phase on July 14, 2023
As you can see in this test, we will have a LOT of "first-ever" features, but we've been quite busy, the last couple of months, here at Beast Burst Entertainment.
Thank you for your continued support, we hope you love the new features, can't wait to meet you all on the battlefield!