It's the most wonderful time of the year!
And because the month of December is all about gift-giving, we decided to give all of you up to 30% OFF of all our paid account packs.
Our next test is just around the corner, so now is the best time to buy or upgrade your account.
Don't hesitate to reserve your spot in all of our next tests!s!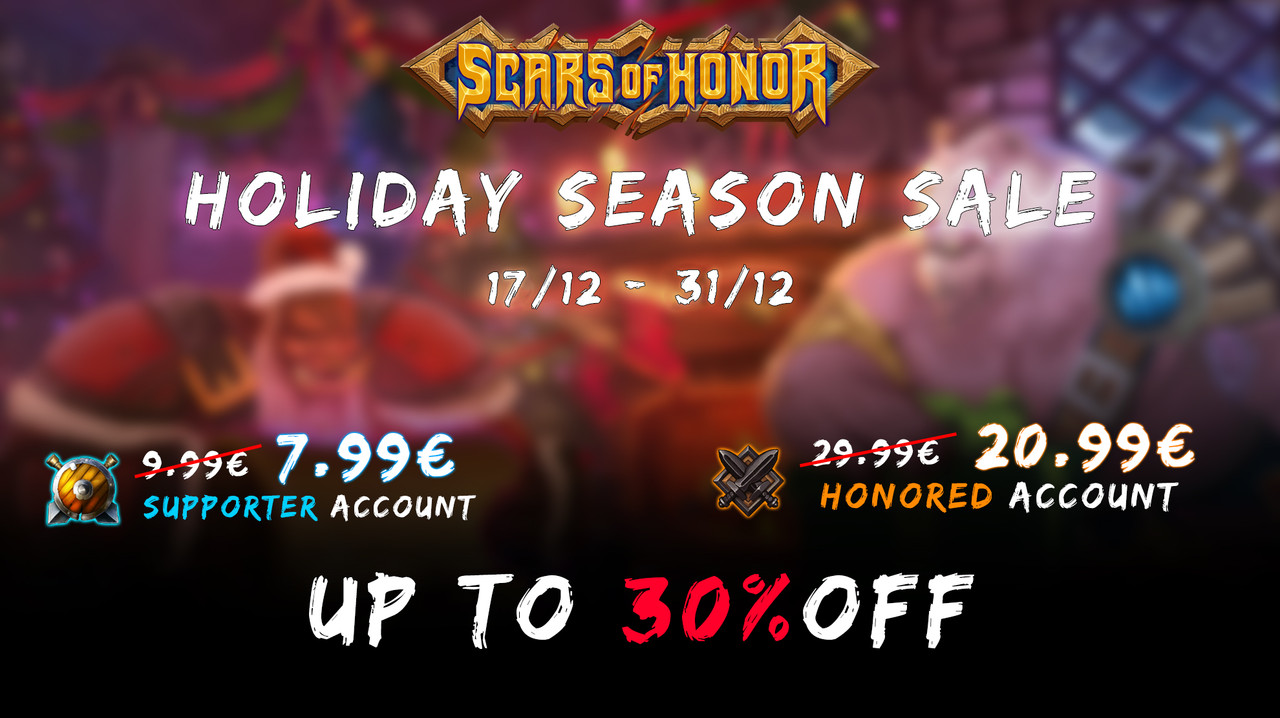 From now ( the 17th of December) until the 31st of December, you are able to purchase a Supporter or Honored account with up to 30% OFF.
Follow this link: https://www.scarsofhonor.com/landing/start and grab your discounted account!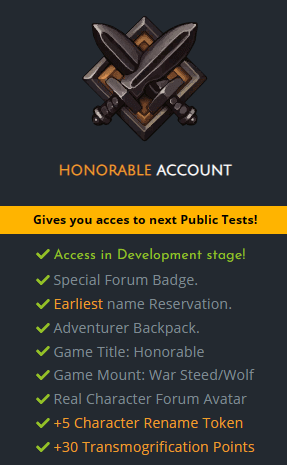 You can either buy a new account or upgrade your current one from the Account settings menu.

As usual, we are very grateful for the support and love you are showing us.
Keep those marvelous ideas coming and don't stop being so awesome.
Don't forget to register on our official Forum and join our Discord channel!
May we all see you in-game soon.